L1vin
Liviate Roll-on
Regular price

RM49.00 MYR

Sale price

RM49.00 MYR

Regular price
Benefits

Rapid Pain Relief, Reduces Inflammation, Relaxes Sore Muscles / Joints
About

Designed to soothe and rejuvenate muscles and joints, this is a pharmacy grade pain / ache relief product formulated with the Best Magnesium Chloride, Capsaicin and essential oils.

It can be easily self-applied using our roll-on design unlike the other Magnesium products in the market and our unique highly concentrated formulation is easily absorbed and takes effect almost immediately.

Magnesium has been known to help regulate neuromuscular signals, muscle contractions and balances the body's calcium levels - This helps relieve body aches and pains. Not only does it boost energy by activation of enzymes that produces cellular energy (ATP), it also helps calm the nerves and eases anxiety.

Capsaicin has been proven to provide deep pain relief as well as anti-inflammatory properties.

The Essential Oils used in this formulation provides several functions that further improves the pain relief, anti-inflammatory effects as well as have potent analgesic, antispasmodic properties.
Ingredients

Magnesium Chloride, Aqua, Peg-40 Hydrogenated Castor Oil, Menthol, Capsaicin, Gaultheria Procumbens (Wintergreen) Leaf Oil, Eugenia Caryophyllus (Clove) Flower Oil. 
Use Guide

Roll on after workouts or other strenuous activities to sooth and refresh overused muscles / joints, or at bedtime to help you relax OR Apply whenever you have muscle aches / sores.

Apply onto clean and dry skin for best results. Test for any allergic reactions on a small patch of skin prior to using.

Things to note:-

May sting [Contains Capsicum Oil which may cause sting with sweat / water SO please apply in a cool environment, preferably when your body is dry]
Do not apply to sensitive / intimate areas.
Try to use when body is dry and in a cool environment
Capsicum Oil is used to help improve the blood circulation to deliver the magnesium to your brain so as to get your muscles to relax.

*Due to the nature of Pure Magnesium content, slight itching may occur upon application. Discontinue use if irritation persists.
View Full Details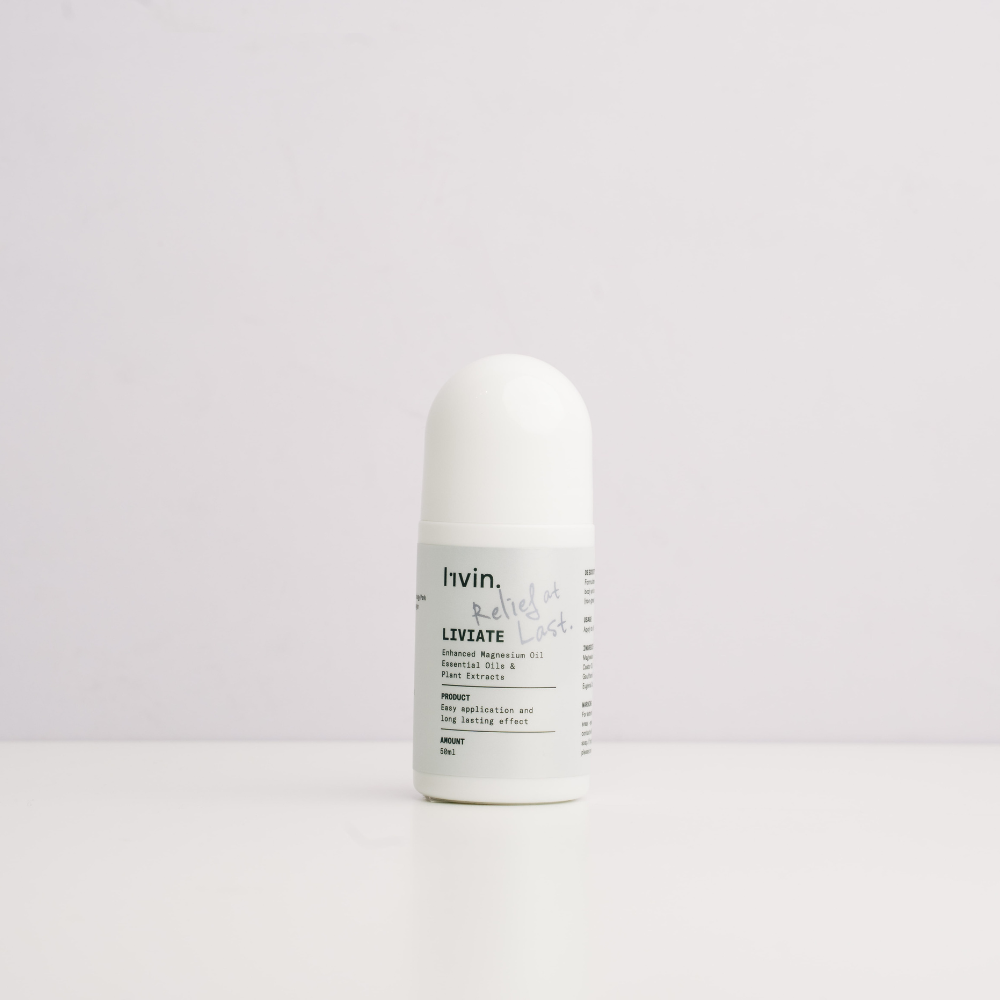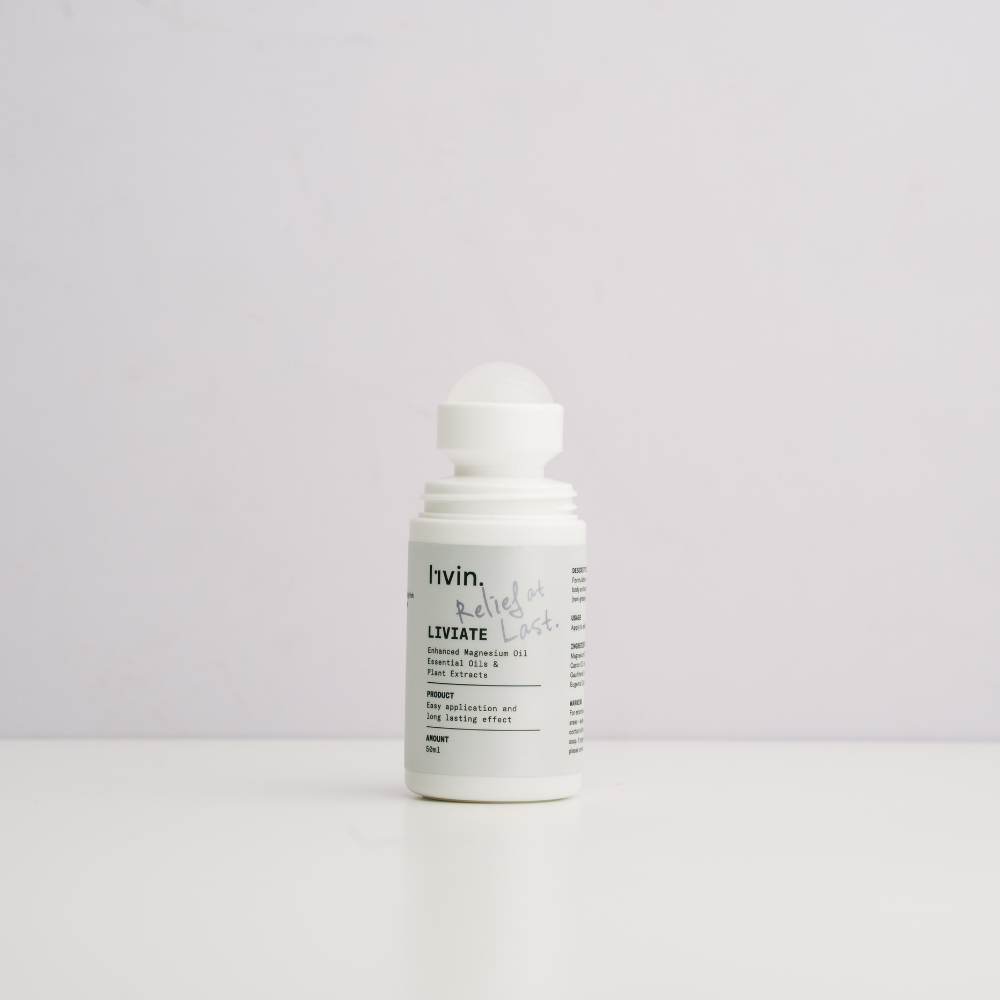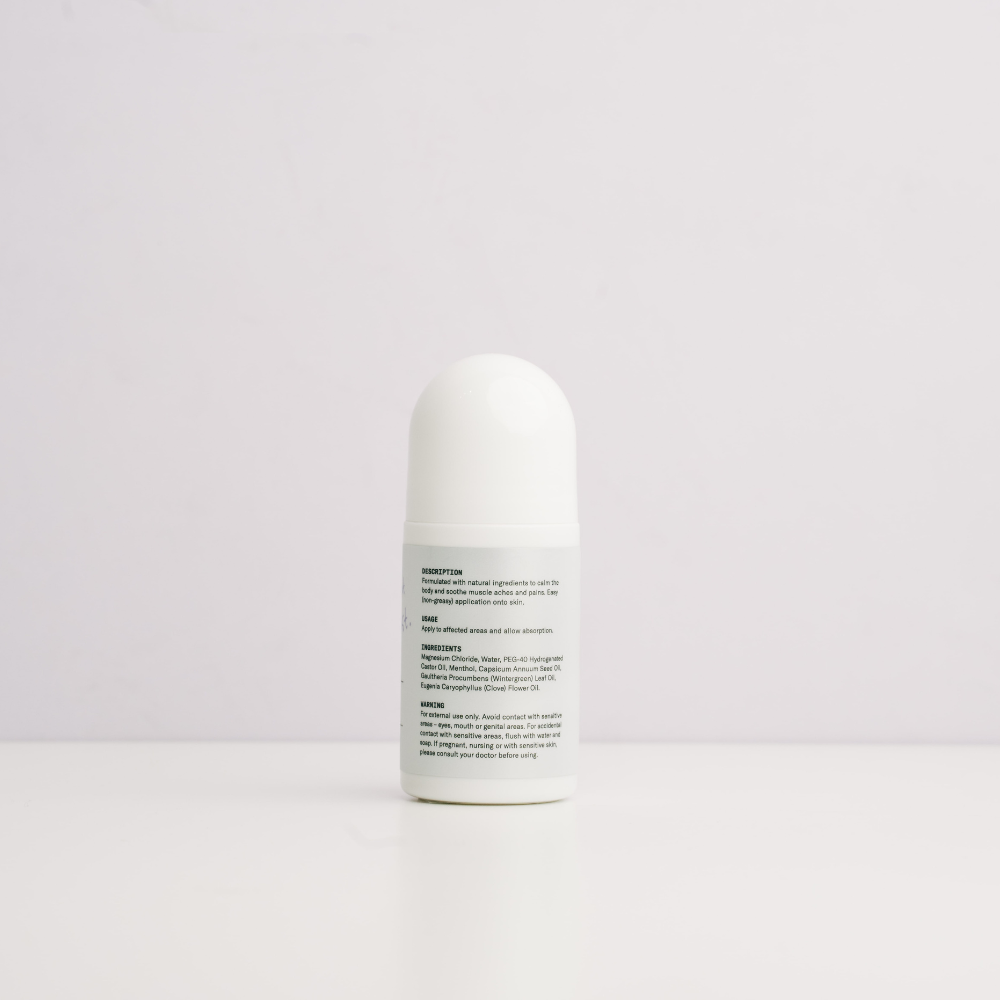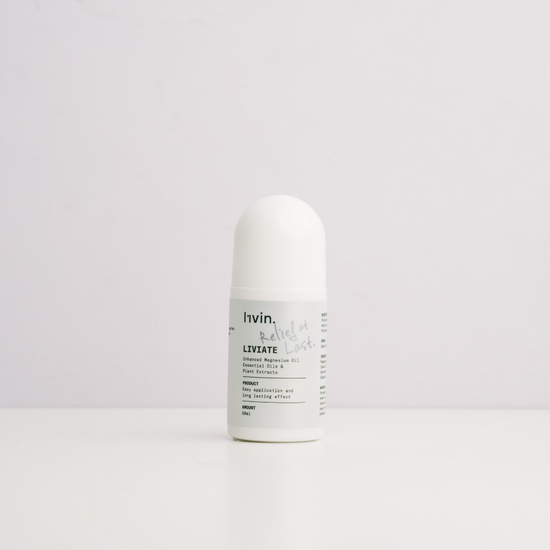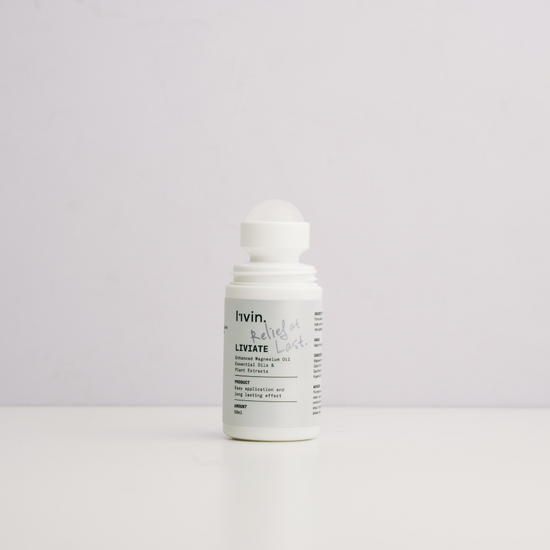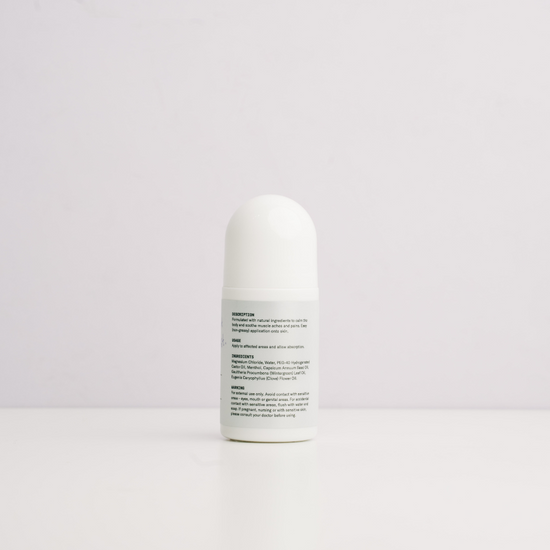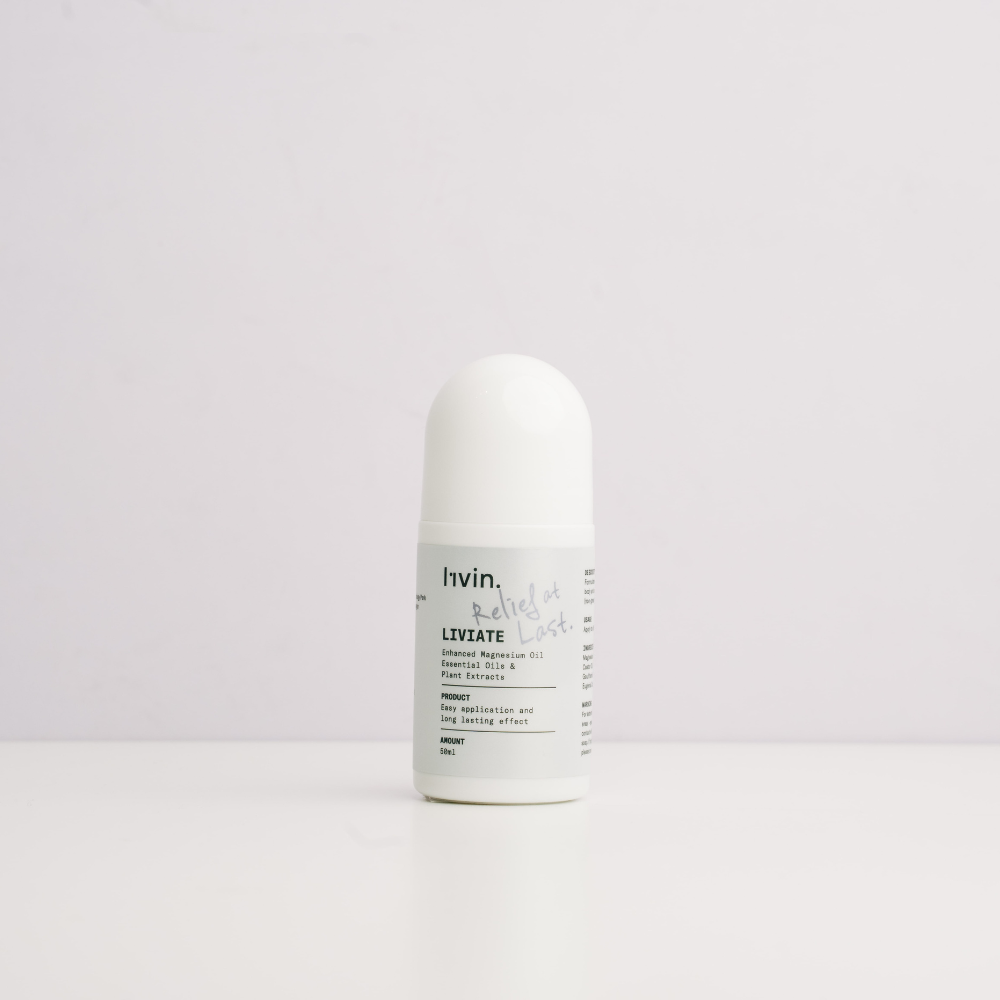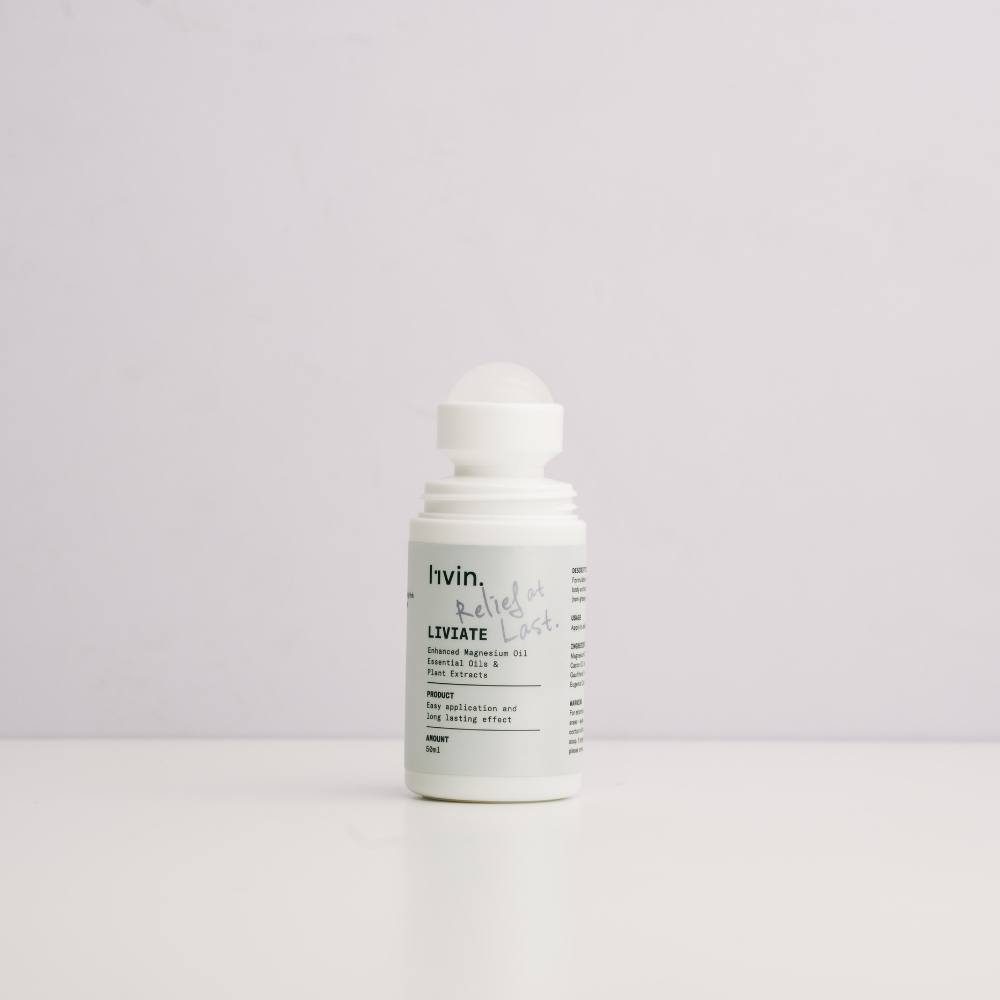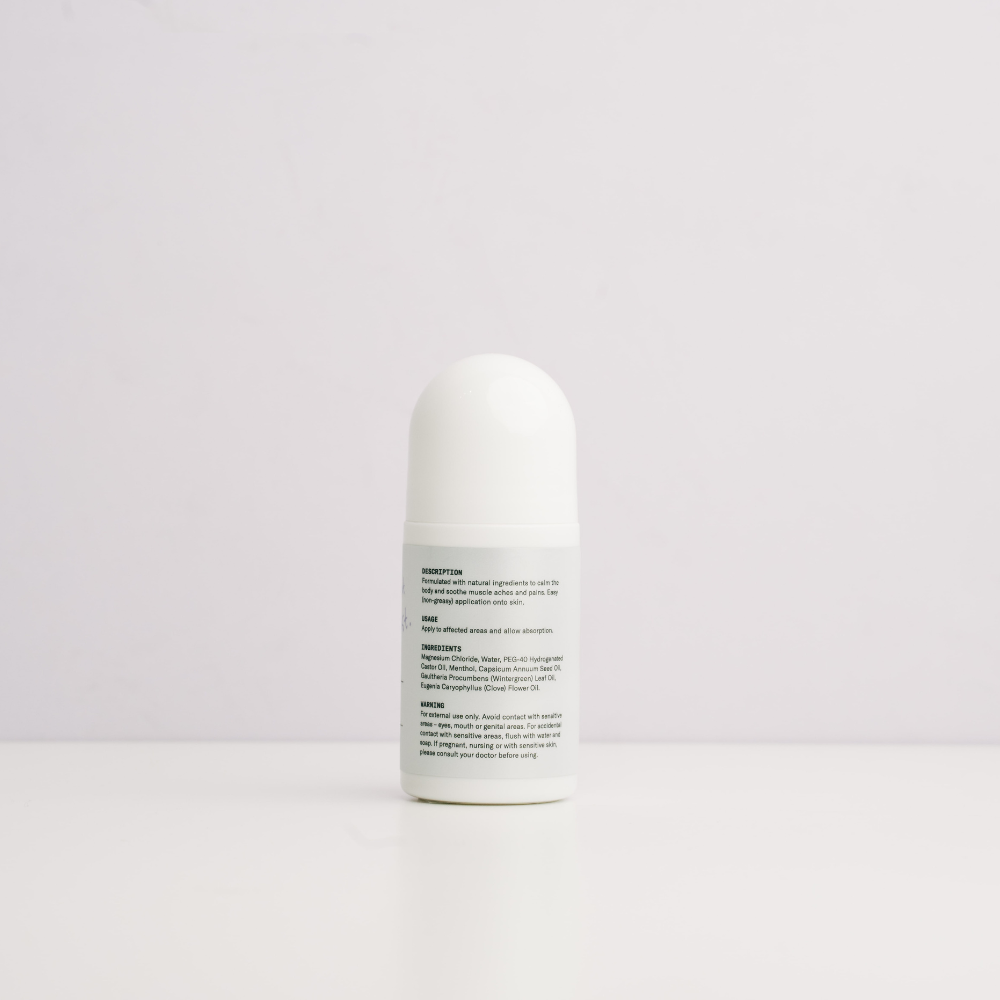 Magnesium is an under-rated mineral ingredient that is super good for helping your muscles relax which is one of the key things you should do when you experience muscle pain.
WHY IS IT SO GOOD
FAST RELIEF
REDUCE INFLAMMATION
CALM & RELAX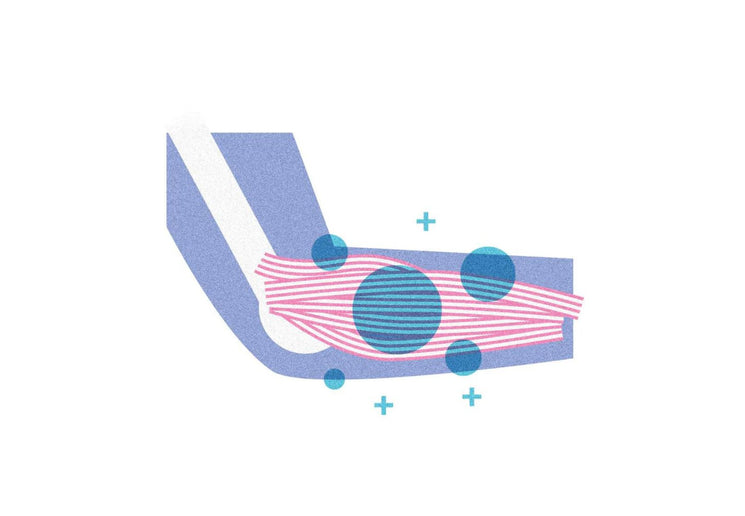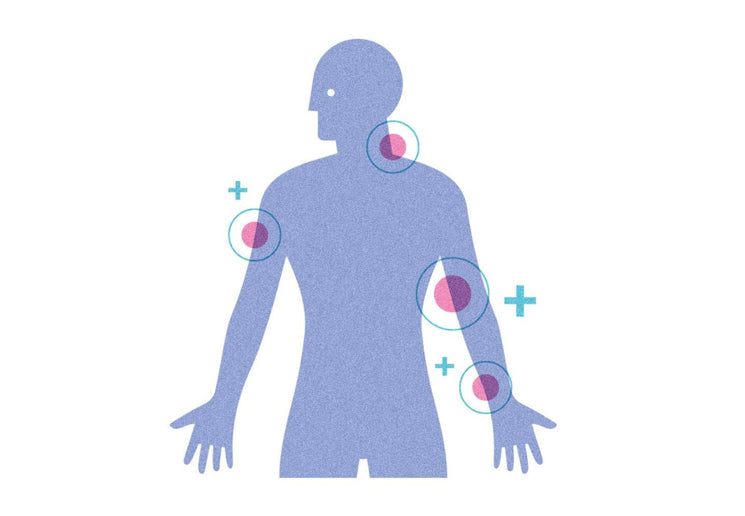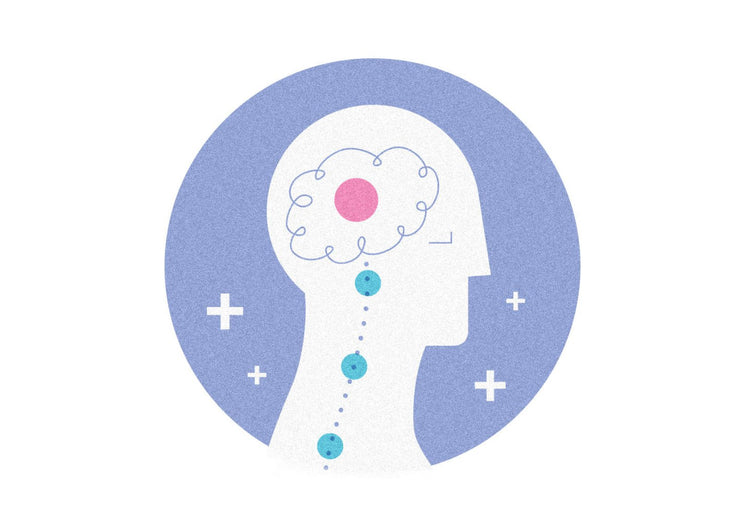 WHAT OUR CUSTOMERS
ALSO LIKE TO BUY