L1vin
LIVINGREEN+
Regular price

RM75.00 MYR

Sale price

RM75.00 MYR

Regular price
Benefits

Reduces Inflammation, Improves Gut Health + Digestion, Better Skin, Strengthens Immunity, Better Recovery + Energy
About

LIVINGREEN+ is an all-in-one supergreens supplement formulated with over 28+ natural and whole-food sourced ingredients, herbal extracts, vitamins, minerals, pre & probiotics.

LIVINGREEN+ contains one of the most powerful probiotic strains, Bifidobacterium Longum BB536 (B. Longum BB 536) with 2 billion CFU from Japan. It is one of the most well researched probiotic strains in the world.

On top of the best probiotics, LIVINGREEN+ packs the best quality prebiotic ingredients which will help nurture your Gut Microbiome which is really important.

LIVINGREEN+ support our overall gut health, bloating, provides immune support, enhances energy and helps with your overall health and wellness.
Why Use LIVINGREEN+

Our Gut is one of the most important part of our body. It is where food is converted into energy and nutrients. It delivers these nutrients into our blood stream, manages our waste as well as protects us from diseases.



In Re{me}dy, we firmly believe that a healthy gut will help us attain good health, better skin, better immunity. It is just logical.


People have been coming to us to seek help with eczema issues (when they have tried everything else). After taking livingreen for 1-2weeks, quite a number of them have seen their skin becoming better and this is just due to them bettering their gut health.
Ingredients

Pineapple, Natural Calcium, Barley Grass, Wheatgrass, Linseed Meal, Spirulina, Apple Pectin, Lemon, Lime, Potassium Bicarbonate, Aloe Vera Extract, Kale, Parsley, Alfalfa, Peppermint, Nettle Leaf, Asparagus, Cucumber, Kiwi, Green Tea, Chlorella, Broccoli, Fructooligosaccharides, Artichoke Extract, Kelp, Coenzyme Q10 (CoQ10), Bifilon-50F Bifidobacterium, Tocotrienols, Monk Fruit Extract Powder.

+ No eggs, No sugar, No preservatives, No artificial sweeteners / colouring / flavouring
+ Contains 15 sources of organic supergreens from Australia
+ Whole food sourced nutrients
+ Gluten Free, Soy-Free, Sugar Free, Vegetarian & Non-GMO.
+ Pre & Probiotics and Adaptogens
+ Organic Plant Extracts & Antioxidants
from Australia
+ Superfood Complex
+ Coenzyme Q10, Tocotrienols, Vitamins & Minerals
+ Alkalising Properties
View Full Details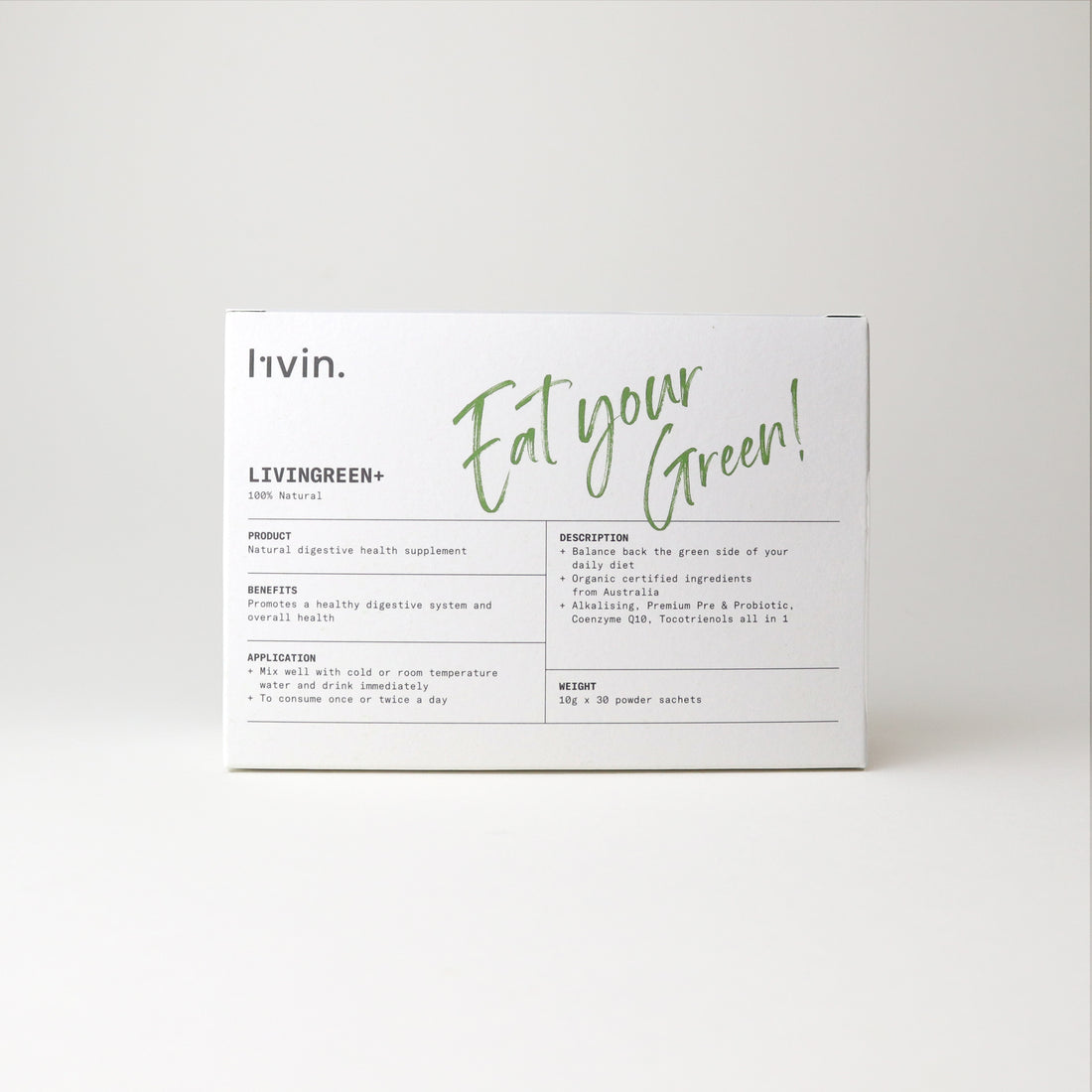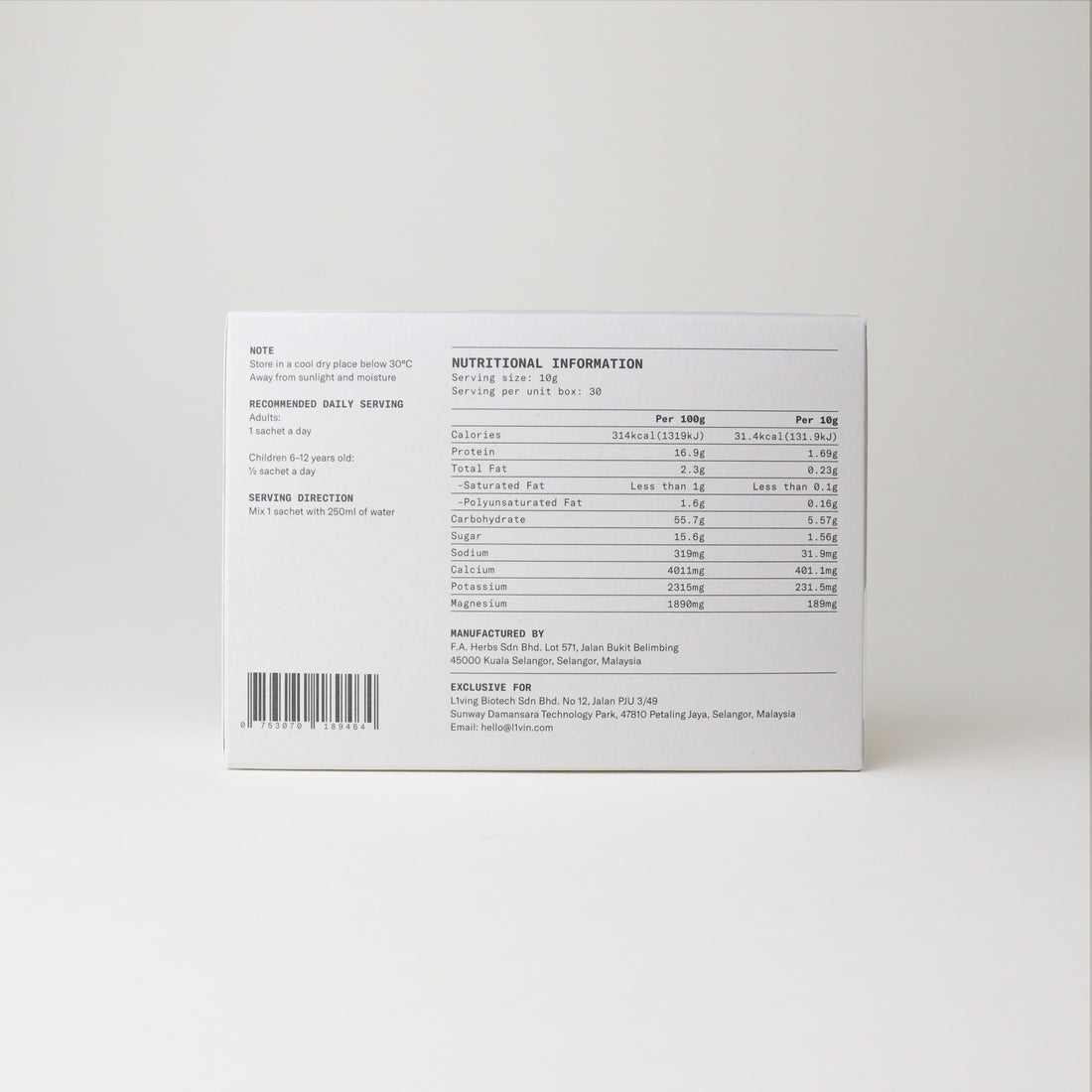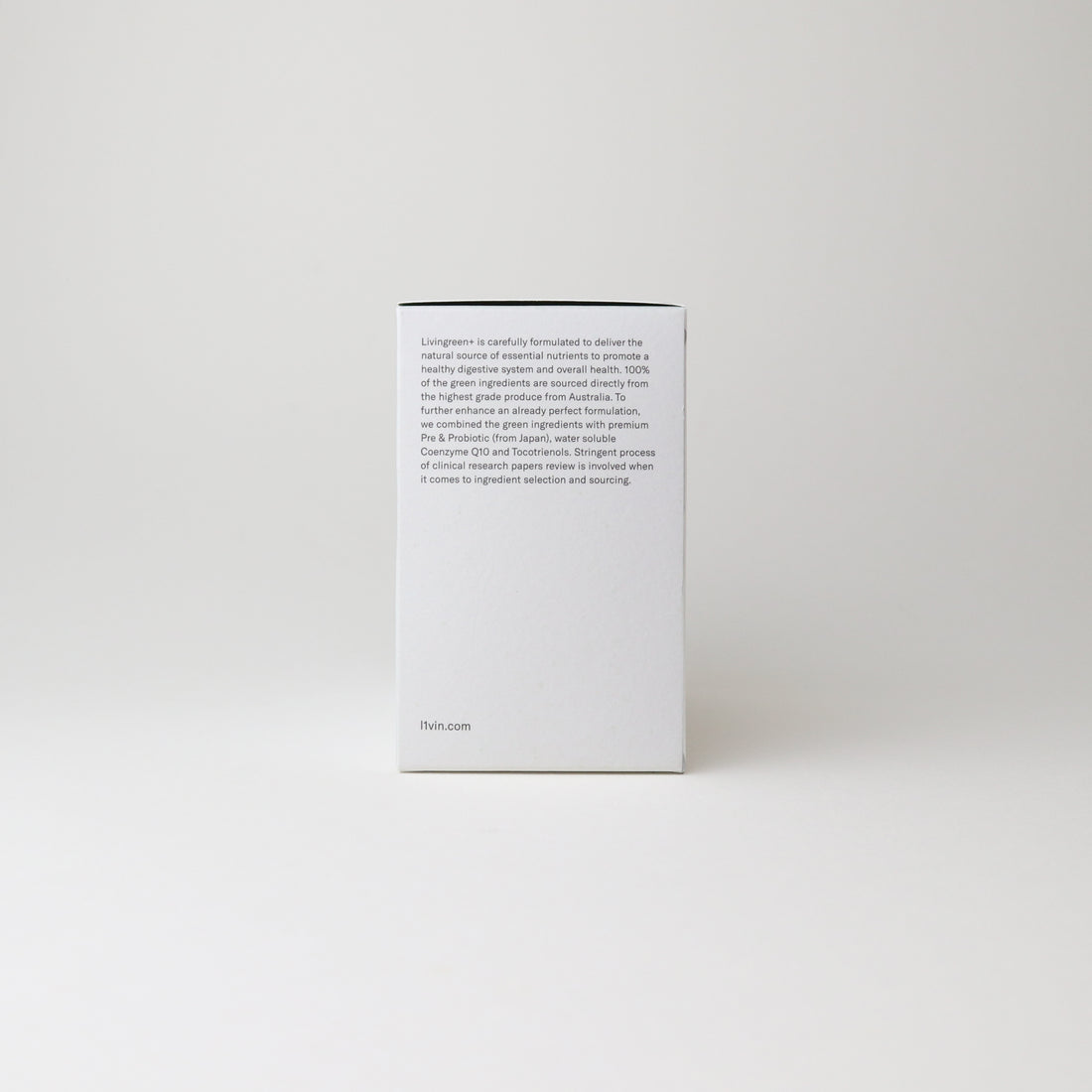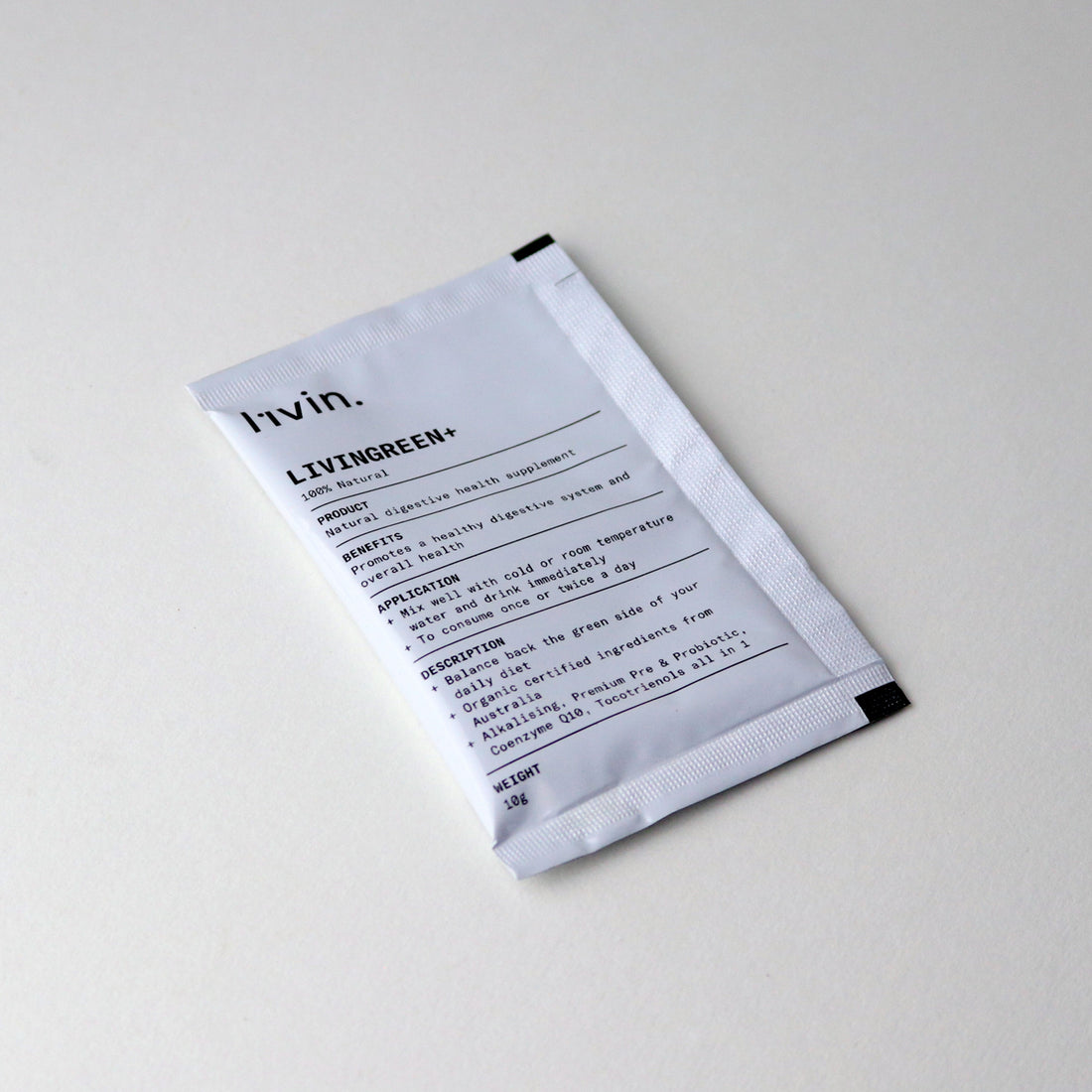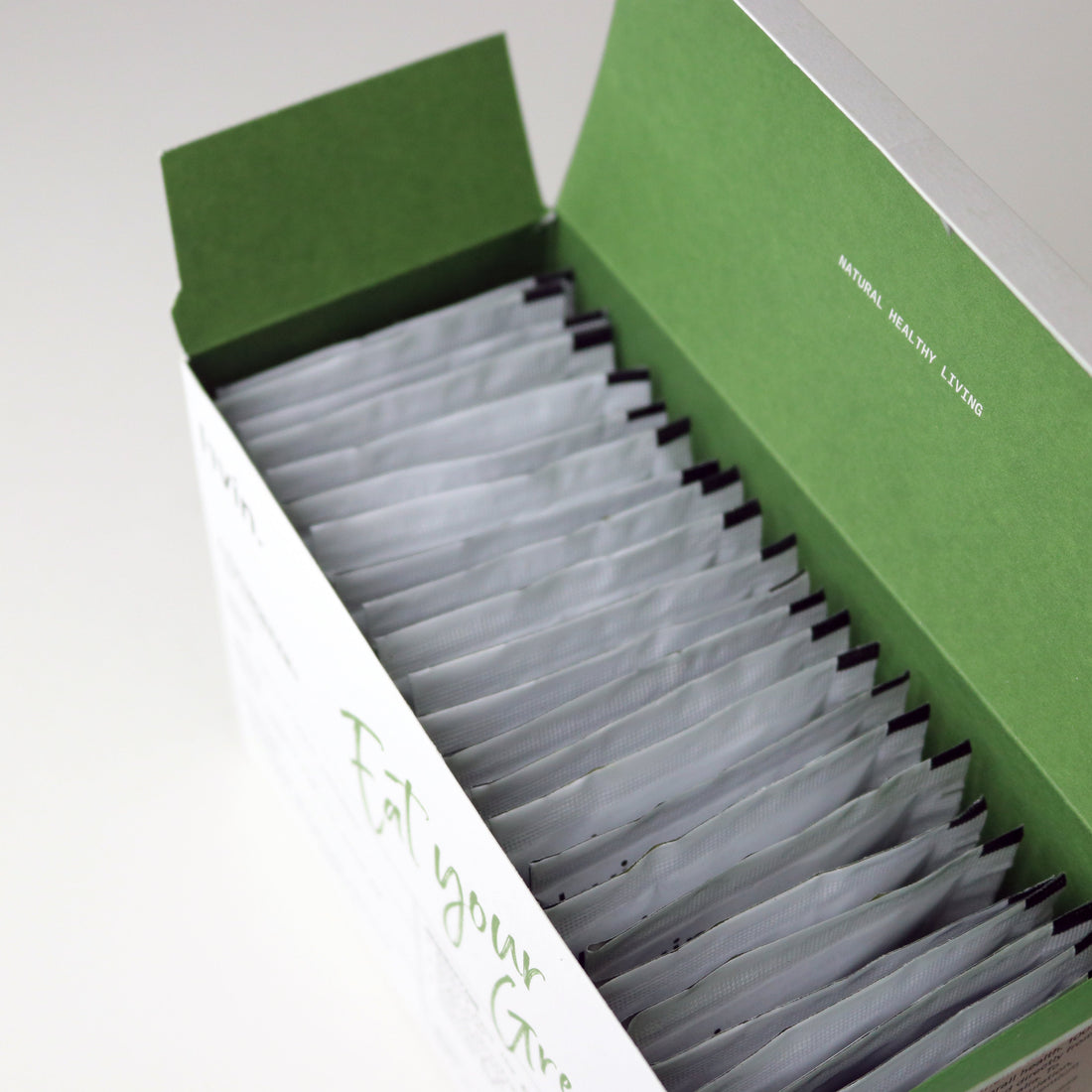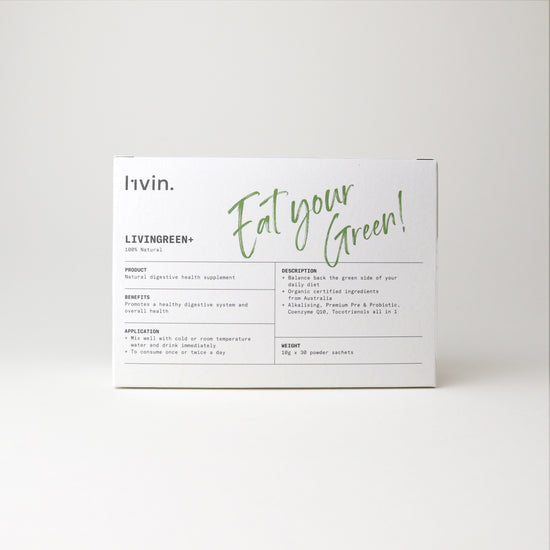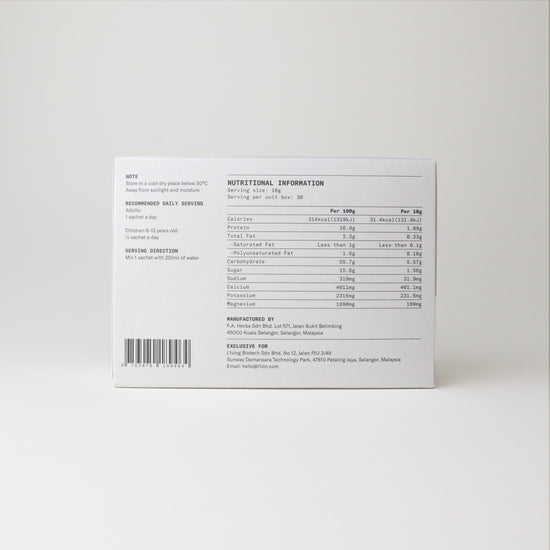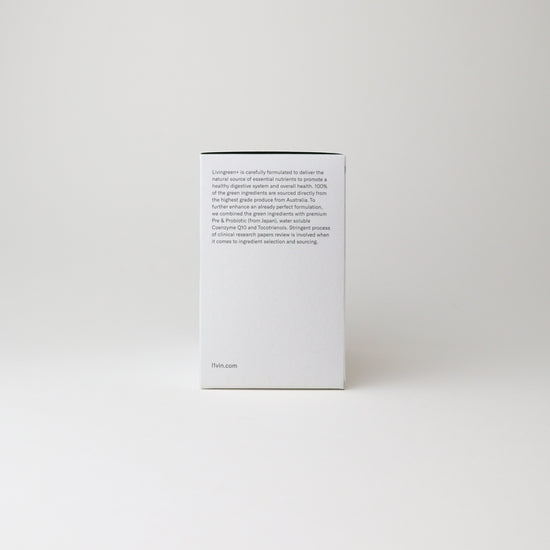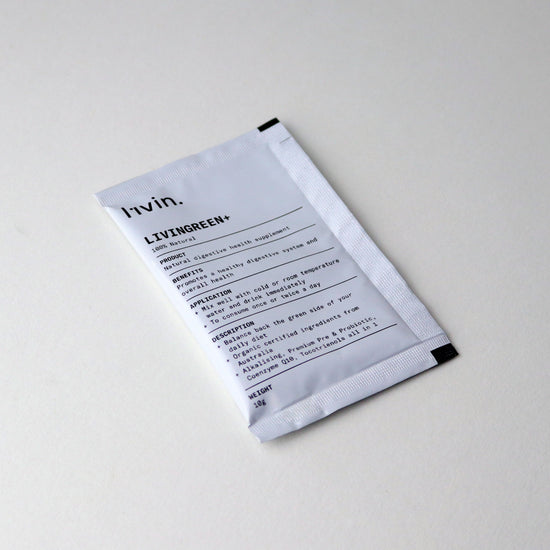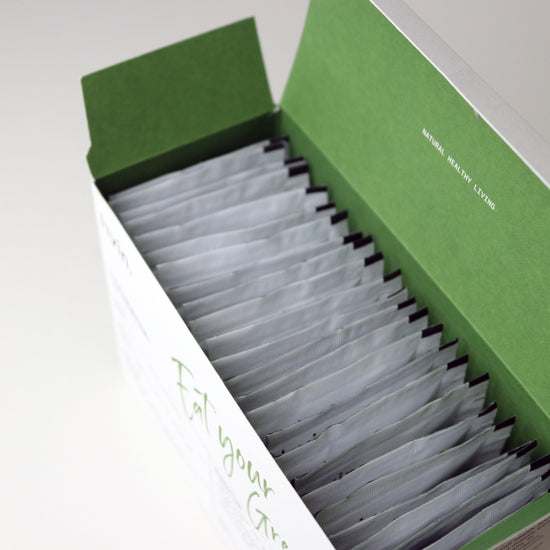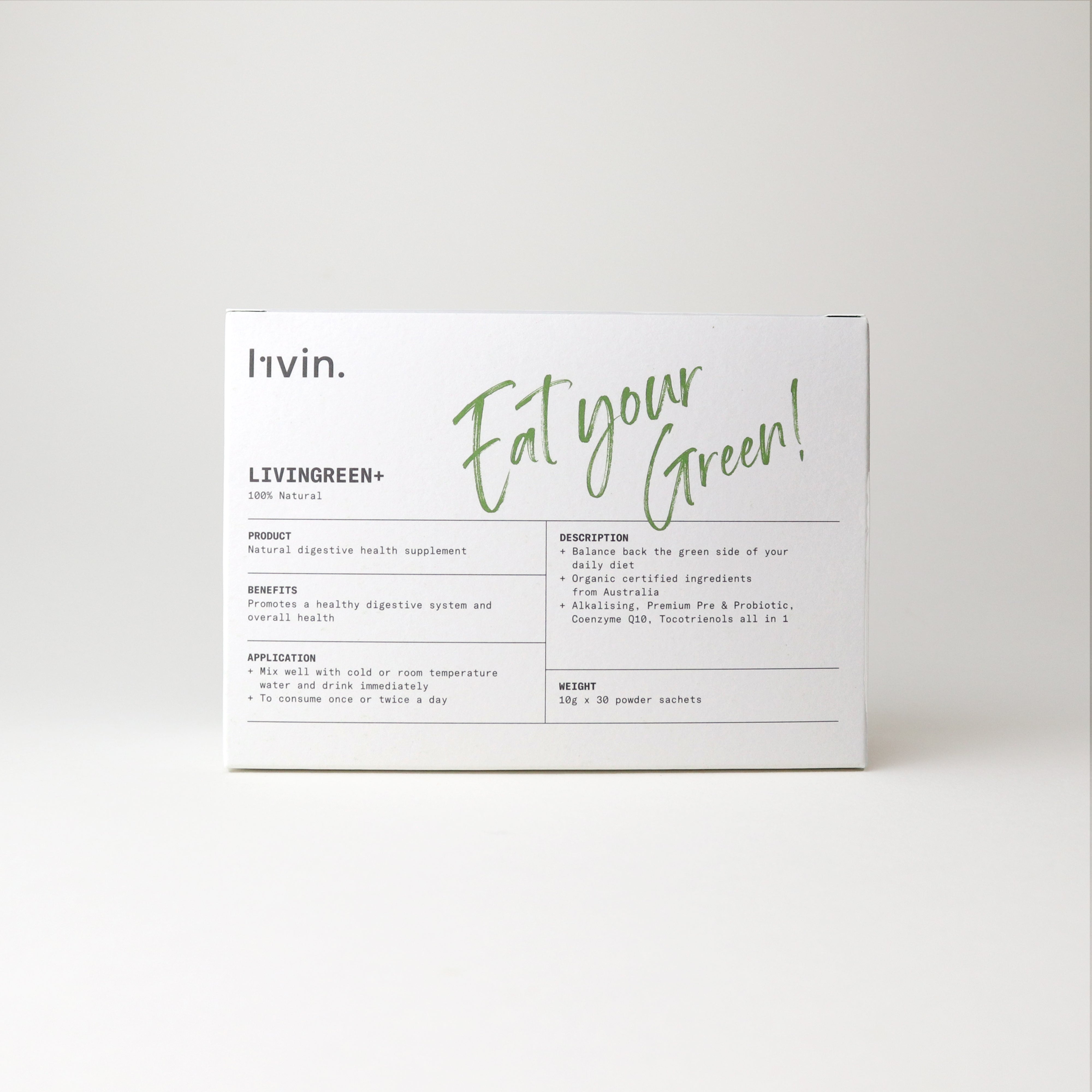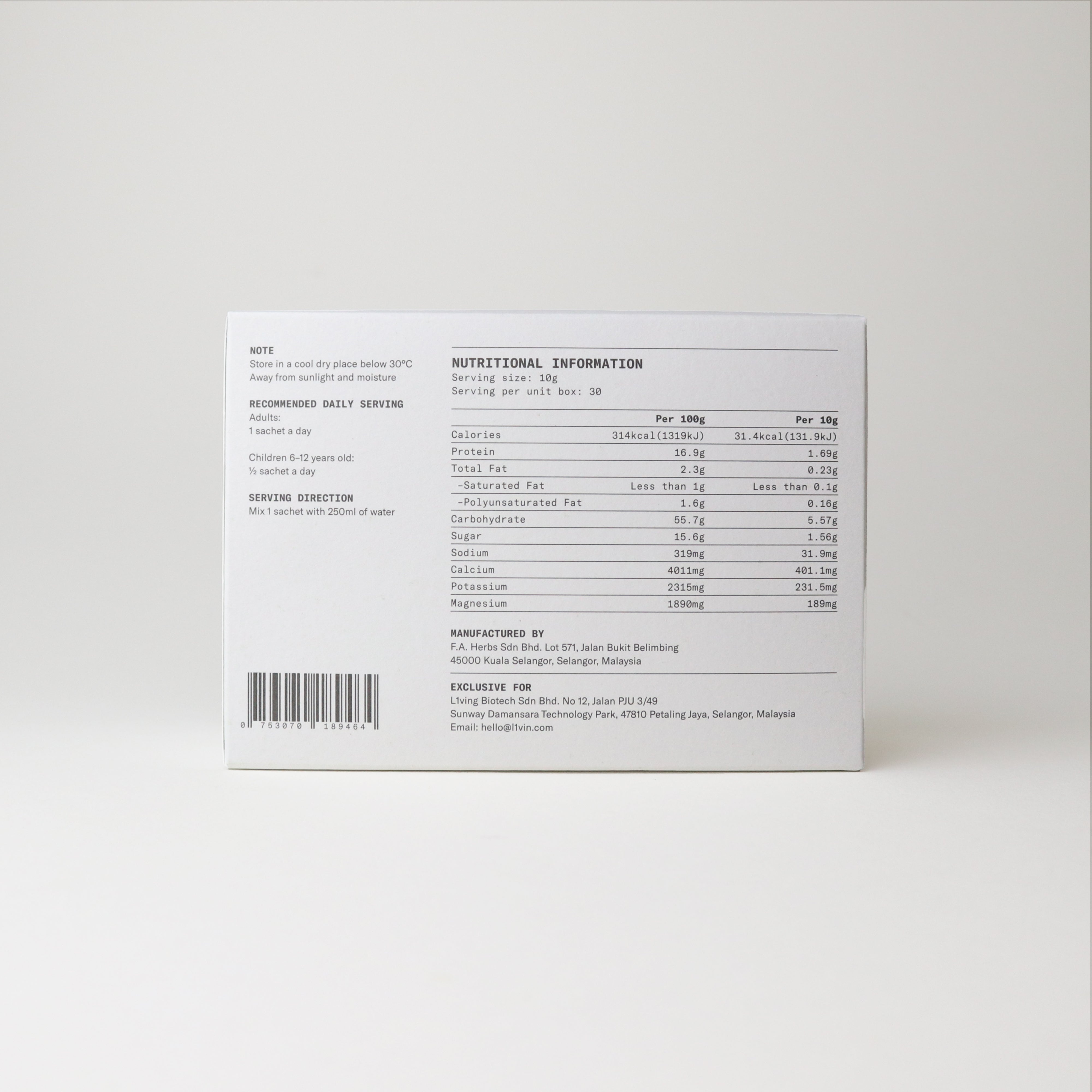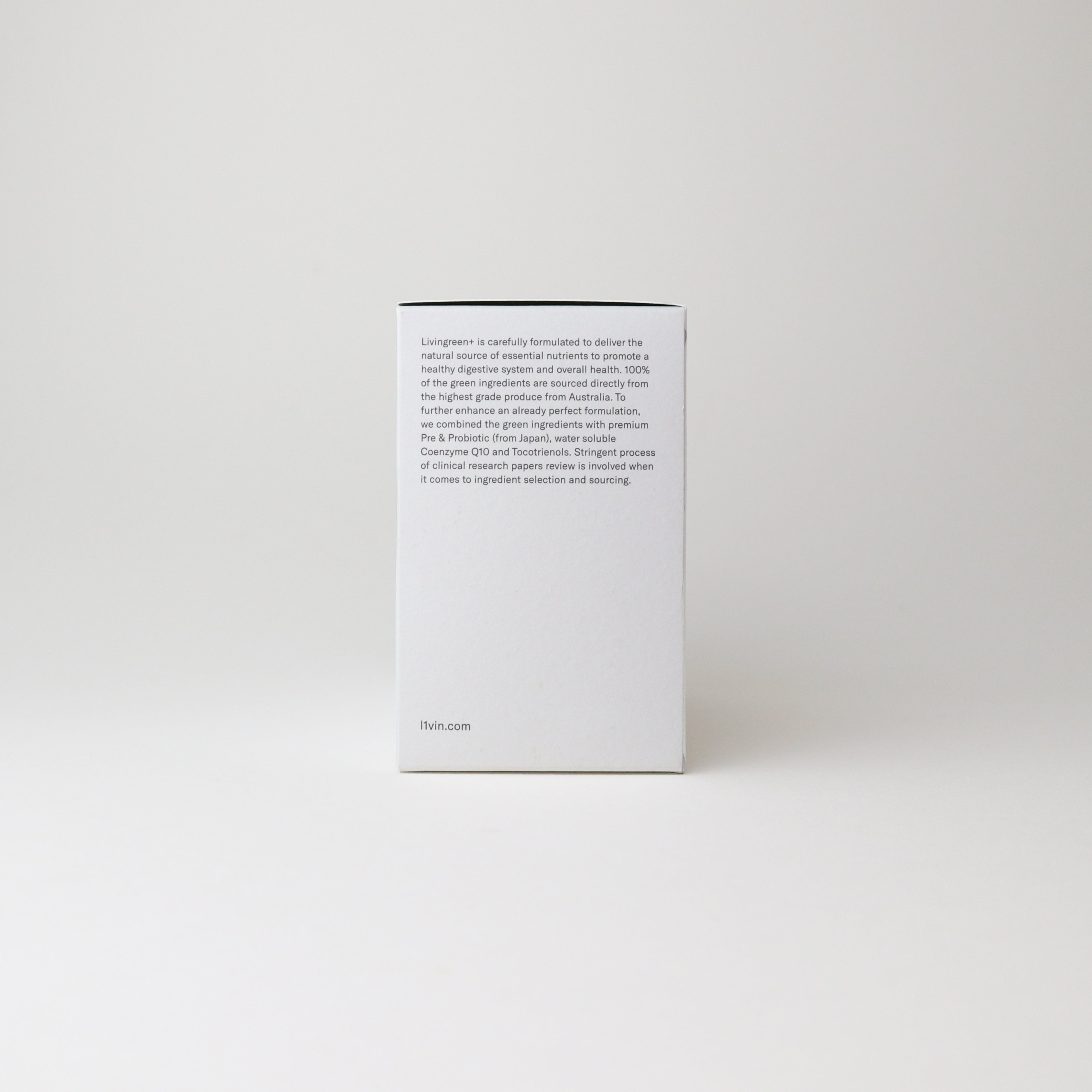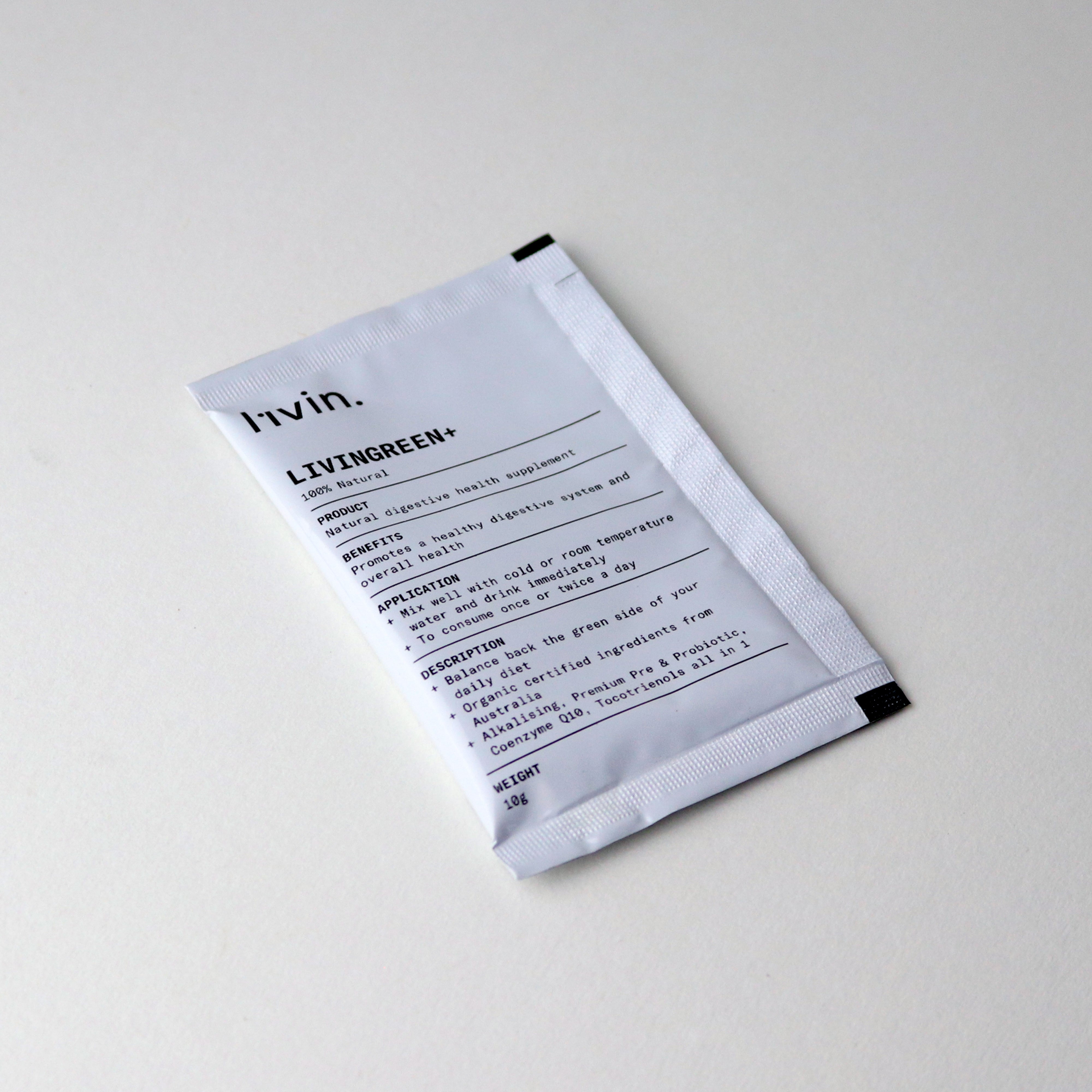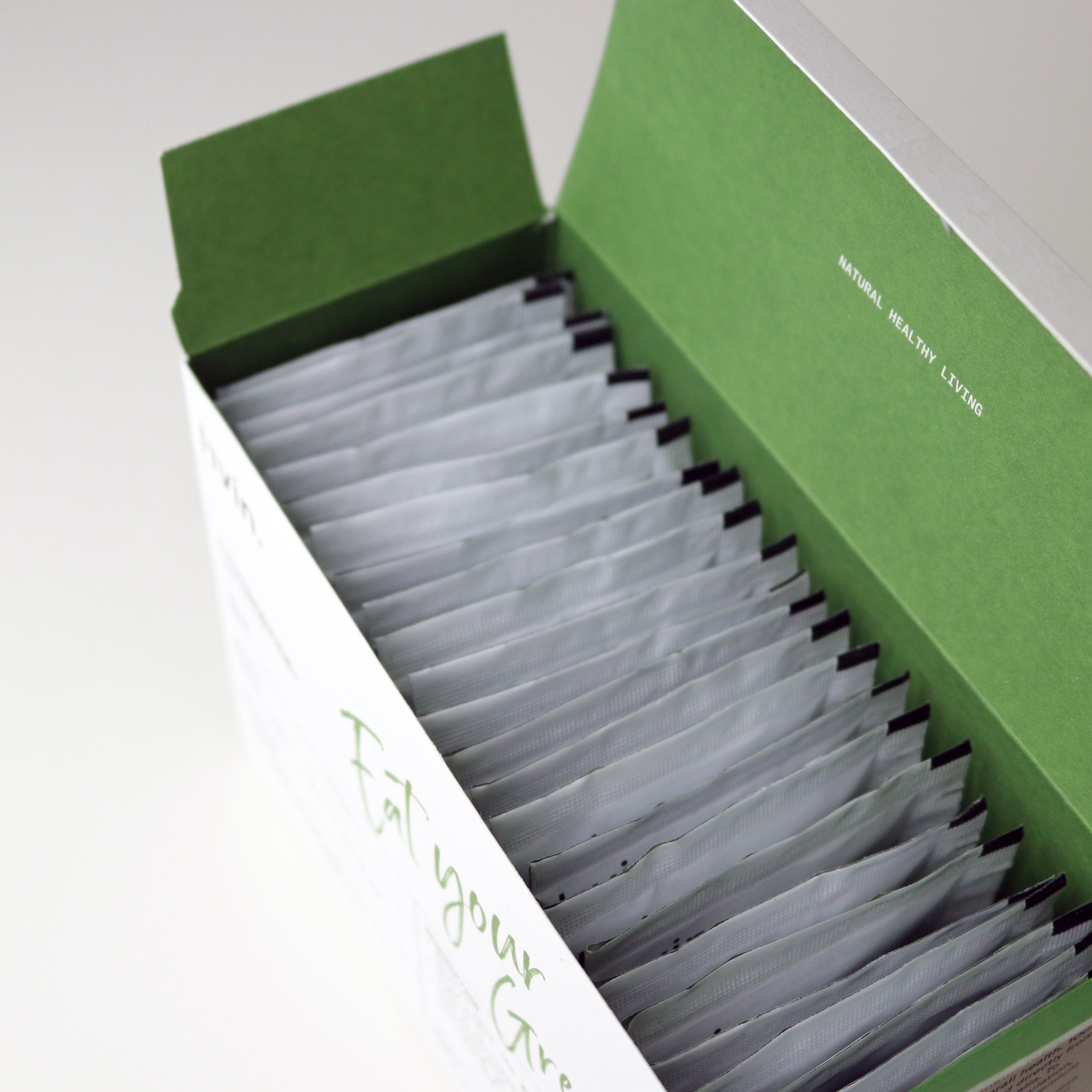 Beauty comes from the Inside. A Good Gut is crucial to better skin as it will better process what we eat to give us the needed nutrients (e.g. for our skin - Proteins, Fats, Zinc, Selenium, Vit E, A, C).
WHY IS IT SO GOOD
IMPROVED ENERGY
Stronger Immunity
BETTER SKIN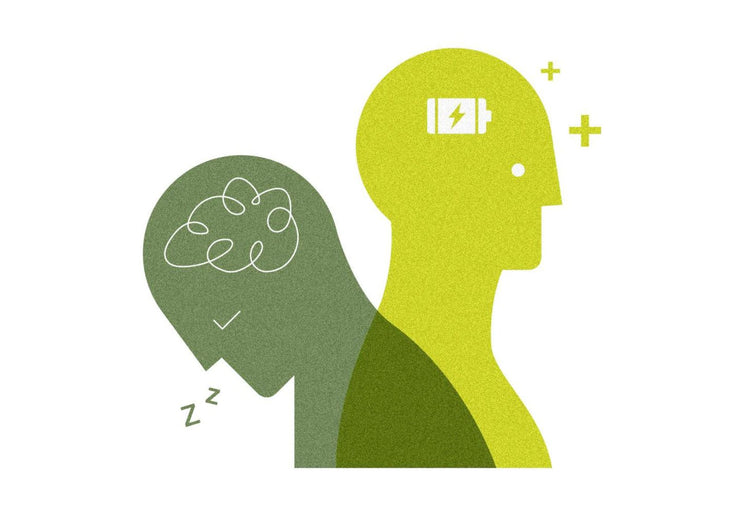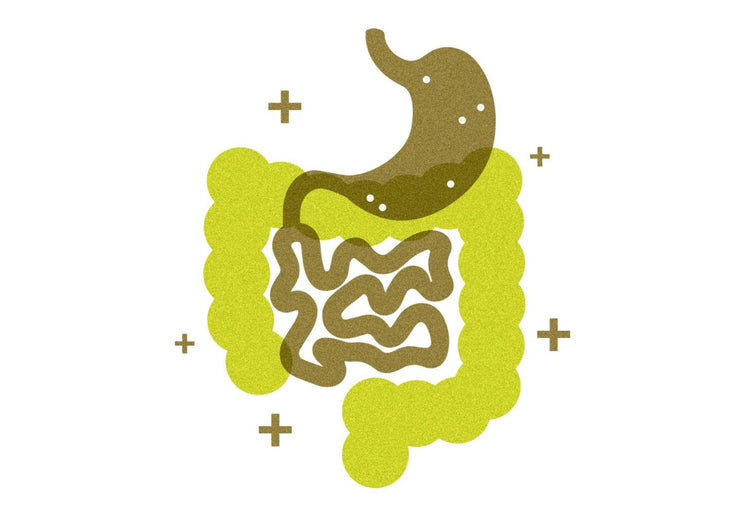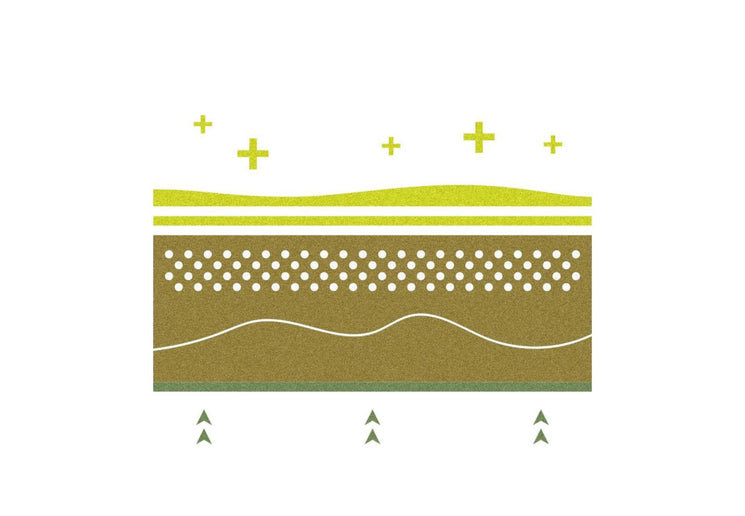 WHAT OUR CUSTOMERS
ALSO LIKE TO BUY